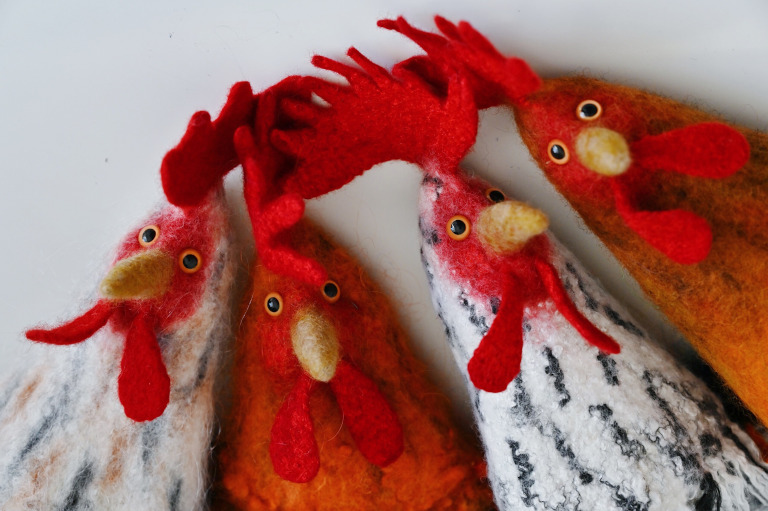 How to dye a rooster?
Hello and welcome to the free livestream about the magnificent rooster hand puppet!
Here we will learn how to choose and dye the right materials for the felting project.
It starts on the 20th of May at 20.00 Helsinki time (UTC/GMT+3).
To join the livestream you just need to do a simple registration on the website with your name, email address and a password you create for your personal account.
Please, choose English language in the menu on top of the page, so all the information will be in English on registration page.
Immediately after registration you get a personal account on my website, where all the livestreams take place and all your purchased and free materials are stored. The recording of this free workshop will be also stored there.
To join the livestream, select the stream picture in your personal account, click on it, and you will get to the broadcast page. Have a good time watching!
To join a free workshop, create a personal account with a simple registration..
Then add workshops of interest to your account and start creating.
If you already have a personal account, you don't need to register again.
Patterns and lists of necessary equipment and materials are included with the workshops.
Register