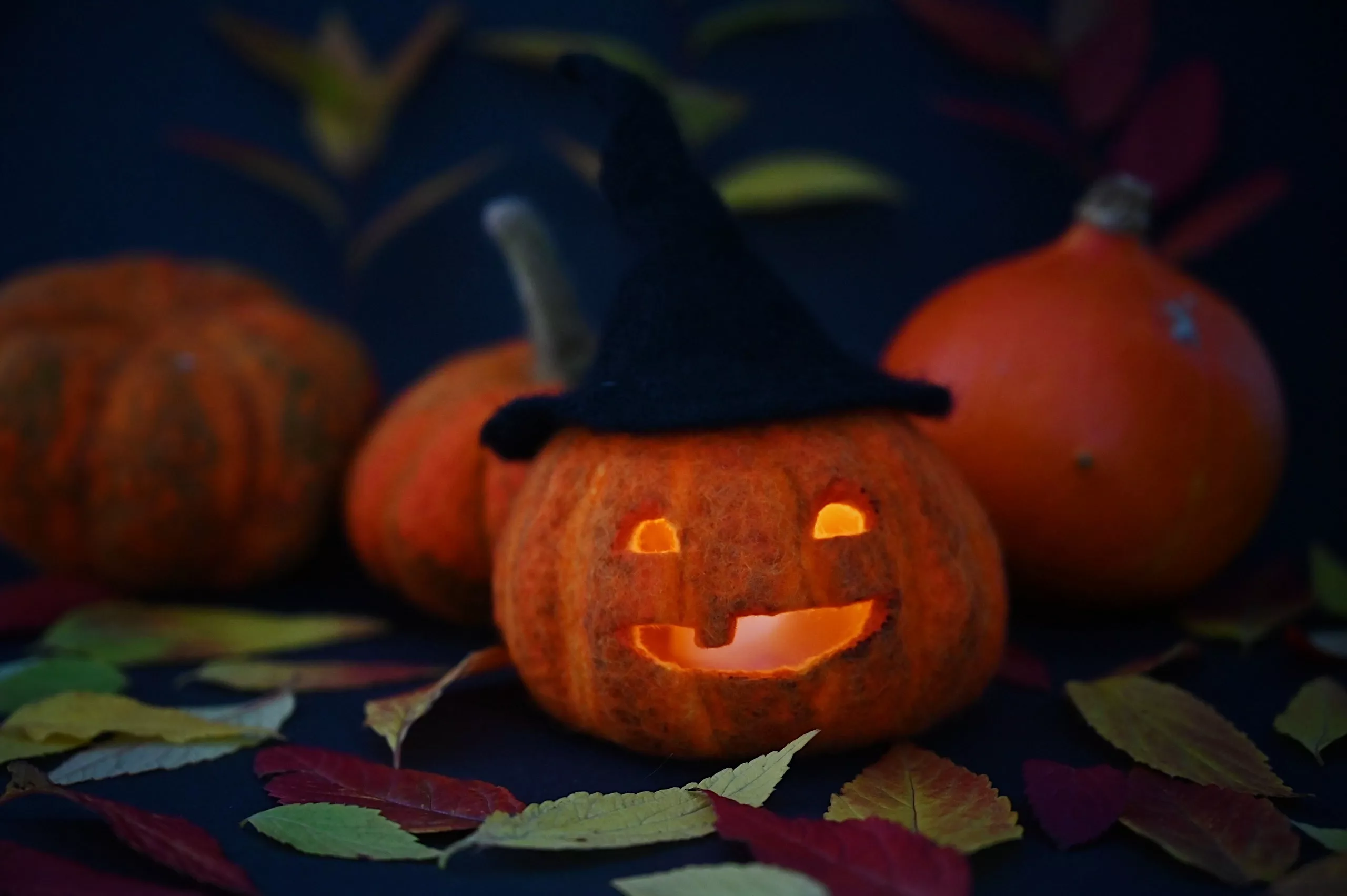 Turn your autumn moping into a brightly coloured wool pumpkin that can become a cosy interior object, a toy or a magical lantern for Halloween.
This free workshop is perfect for combating seasonal moping and creating a cosy autumnal atmosphere. Bright pumpkins are great experts at this, especially here you can choose any colour palette to suit your mood. It's up to you to decide whether you want your pumpkin to be a colorful piece of home decor, a cute toy, or a Halloween lantern. And I'll teach you all the magic.
We will use the technique of wet 3D felting and a little bit of other techniques. You can work with any wool. The project is not complicated and is great for beginners.
In this workshop, I will show you how to felt a cute pumpkin from start to finish. We will work together in a live broadcast. The livestream time is 2-2.5 hours.
What do we need?
1. Mat for wet felting. I use ribbed kitchen cupboard mat from IKEA shop. It sold in rolls in kitchen section of IKEA. You can find something similar.

2. Soap.

3. Water container.

4. Scissors with sharp tips.

5. Piece of mesh fabric (tulle, thin mosquito net or some fabric for tutu skirts), size A3 is enough. You can also use a piece of nylon stockings.

6. The material for the template - a piece of thick plastic bag or laminate underlay.

7. Needle felting tools: mat (dishwashing sponge is fine) and felting needle size 38, gauge star.

8. Wool: I make a strawberry from superfine Australian merino in ribbon (combed, tops) 18-20 micron. The wool can be absolutely anything: coarse, fine, combed or carded. It takes about 25 g of wool to make one finished pumpkin, about 10 cm tall (including a stalk) and 10 cm in diameter. Colors: orange, yellow, light brown, red, striped, and puffed. There is a lot to do!
If you make a witch hat, you will need about 3 g of black wool.
9. Decor for the pumpkin as desired. You can cover the surface with viscose, linen, bamboo or silk fibres for an interesting texture. You need just a few drafts.

10. Chopstick.

11. Sewing thread and needle if you plan to embroider the berry or sew on beads.

12. LED-lights or LED-candle if you make a lantern.

13. A measurement tape.

14. A hand towel.
When will the workshop be held?
The workshop will be held live in your personal account on October 25 at 20:00 Helsinki time (GMT+3). Join me, let's felt together!
How to join the livestream?

To join the livestream you just need to do a simple registration on the website (you name, email and create your own password for setting your personal account).

As soon as you register, you have a personal account on my website, where all the livestreams take place and all your purchased and free learning materials are stored. A recording of this livestream and workshop will also be stored there.

In your personal account, select the sheep livestream picture, click on it, and it will take you to the livestream page. Have a good creative time!
To join a free workshop, create a personal account with a simple registration..
Then add workshops of interest to your account and start creating.
If you already have a personal account, you don't need to register again.
Patterns and lists of necessary equipment and materials are included with the workshops.
Register